TUBERFLORA WHOLESALE NURSERY
Please note Tuberflora is a Wolesale Nursery and we are not open to the public. Our quality products can be found at selected Garden Centres and Retail Outlets.
We are celebrating 50 years
...of Quality Plants
...of innovation
...of unbeatable Service
Click here to view our History


We grew by your side since 1969, delivering quality plants while we led the way in growing innovation providing you with unbeatable service.
Thanks for growing with us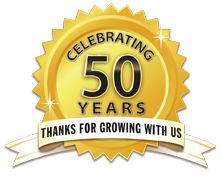 Customer Portal
Log into the Customer Portal to place an order, view the status of previous orders, update your details and more
Focus Plant
Lotus Berthelotii
Lotus Berthelotii is an evergreen, trailing perennial covered in silver-gray needle-like leaves. Used mainly as a groundcover or as a hanging basket plant. Loves a sunny position.
Lotus is draught and heat resistant. Orange parrotbeak-like flower arrive in spring. Flowers are pollinated by birds.
Error loading Partial View script (file: ~/Views/MacroPartials/Products.cshtml)
Cooking with plants
What would pesto be without basil, or salsa sans cilantro? Whether used by the pinch or by the bunch, fresh herbs pull a recipe together by infusing the dish with aromas and flavors. 
Basil
Basil is one of the most important culinary herbs. Sweet basil, the most common type, is redolent of licorice and cloves. Basil is used in the south of France to make pistou; its Italian cousin, pesto, is made just over the border. Used in sauces, sandwiches, soups, and salads, basil is in top form when married to tomatoes, as in the famous salad from the island of Capri—Insalata Caprese, made with tomatoes, buffalo mozzarella, basil, and fruity olive oil.
Mint
Mint isn't just a little sprig that garnishes your dessert plate. It is extremely versatile and can be used in both sweet and savory dishes. In the Mediterranean, mint is treasured as a companion to lamb, and is often used in fruit and vegetable salads.
Rosemary
In Latin, rosemary means "dew of the sea"—appropriate since it is indigenous to the Mediterranean. Rosemary is one of the most aromatic and pungent of all the herbs. Its needle like leaves have pronounced lemon-pine flavor that pairs well with roasted lamb, garlic, and olive oil.
Thyme
Thyme comes in dozens of varieties; however, most cooks use French thyme. Undoubtedly thyme is one of the most important herbs of the European kitchen. This congenial herb pairs well with many other herbs—especially rosemary, parsley, sage, savory, and oregano. Its earthiness is welcome with pork, lamb, duck, or goose, and it's much beloved in Cajun and Creole cooking.
Parsley
No refrigerator should be without parsley. It's the workhorse of the herb world and can go in just about every dish you cook. Parsley's mild, grassy flavor allows the flavors of other ingredients to come through. Curly parsley is less assertive than its brother, flat-leaf parsley. Flat-leaf parsley is preferred for cooking, as it stands up better to heat and has more flavor, while the more decorative curly parsley is used mostly for garnishing. Sprinkle a little persillade, a mixture of chopped parsley and garlic, on roasted lamb, grilled steaks, fish, chicken, and vegetables as they do in France.
Get your hands dirty...
There is nothing like the feeling of damp soil on your hands, standing back and admiring your masterpiece